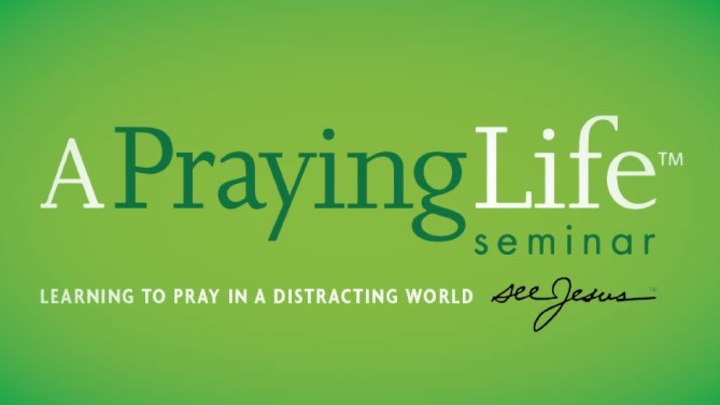 Praying Life Seminar
25-26 October 2019
$0 - 15
Dates & Times
25 Oct 2019

6:00pm - 9:00pm

26 Oct 2019

8:30am - 12:30pm
Attendee Types
Mosaic

$15

Zoe Church

$15

Eastside Community Church

$15

Child (6 month-3rd Grade)

$5

Northrich Baptist Church

Free

Loft City Church

Free
Details
Maybe you are quietly defeated in your prayer life. You've tried praying, but it just doesn't seem to work. So you feel a combination of frustration and guilt.
"A Praying Life" seminar is for you.
Tim Keller says, "The 'A Praying Life' seminar is the most practical training in prayer possible, yet it is rooted in biblical theology. I highly recommend it."
The "A Praying Life" seminar deals with these questions:
*How do you stay focused when you are distracted with so much to do?
*How do you pray longer than five minutes?
*How do you pray when your own life is messed up?
In this seminar you...
*Discover the freedom to be yourself in prayer
*Begin a consistent prayer life
*Learn to pray for impossible things
*Find new energy for loving people
*Learn to relax and experience the power of prayer
This seminar is for anyone and everyone. Those who struggle to pray, those who don't want to pray, those who want greater energy in prayer, and those who have never prayed.
All are welcome.
Location: Richardson, TX (venue is TBD).
*If cost is an issue, please reach out to Kyle Worley (kworley@mosaicrichardson.com). Scholarships are available.